230v Water Pumps - CBB75 Multistage Borehole Pump. Or choose from our selection of 110v, 400v, diesel driven, gear drive, shaft drive, PTO drive, hydraulic or petrol driven water pumps. UK delivery.
CBB75 Multistage Borehole Pump
High specification stainless steel pump for extracting water from bore-holes, wells, clean water deposit & collection tanks. Multistage (in this case 7) pumping assures an exceptionally consistent & high flow rate, big 'head' (lift) heights, & stable water flow. Versatile too, it can be installed & operated in both vertical and horizontal positions.
7150710
Max. flow rate 60 ltrs/min
Max. head (lift height) 55M
Stainless steel construction for wear & abrasion resistance
1" dia. outlet with 1" BSP adaptor
Hard wearing & 'eco' friendly 'noryl' plastic impellor
Supplied with 15M rope for lowering & lifting
750 Watt, 230v motor with double mechanical seal for electrical safety
water pump order code : R092.1461 view prices
fittings (BSP thread) view prices
hoses view prices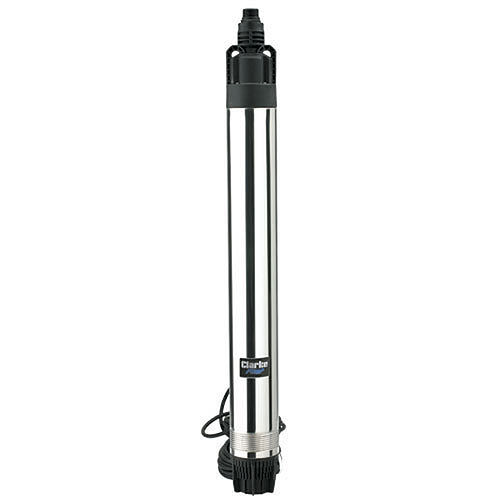 Back to water pumps home page