Petrol Engine Driven Water Pumps - CU150 - 1 1/2" Petrol Driven Water Pump. Or choose from our selection of 110v, 230v, 400v driven, diesel drive, shaft drive, PTO drive, gear or hydraulic driven water pumps. UK delivery.
CU150 - 1 1/2" PETROL ENGINE DRIVEN WATER PUMP
Compact, portable , self priming unit. Ideal for draining pits, pools, trenches amd ponds. Driven by a 2 stroke petrol engine. Complete with 1½" hose connections & inlet filter.
Robust 87cc 4 stroke petrol engine
Output: 259 litres/min
Max head: 19m
Dimensions (LxWxH): 490 x 370 x 440mm
Weight: 16.9kg
water pump order code : R092.1328 view prices
fittings (BSP thread) view prices
hoses view prices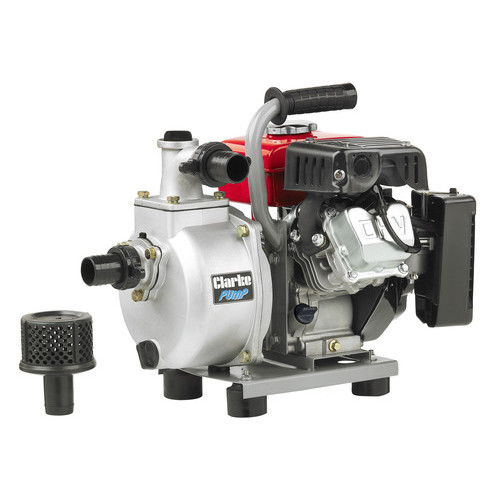 Back to water pumps home page